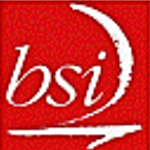 Boat Sales International Ltd
Pre-Owned Najad Yacht Sales
If you are considering the purchase of a pre-owned Najad yacht then you should contact Jeff Taylor or Mike Jennings at the Hamble Point office. BSI specialise in the sale of pre-owned Najad yachts and currently have a selection which are available for viewing.
With over 25 years of experience in the marine industry, Boat Sales International have gained a vast and wide-ranging depth of knowledge of the yacht market. In addition to their new boat agencies for Moody yachts and Privilege luxury catamarans they were the Najad agents in the UK for over twenty years and were the builders of the prestigious, Swedish built, Farr Pilot-House Yachts.
Their experience, both as professional Yacht brokers and as accomplished sailors (Jeff has 15 Atlantic crossings under his belt!), helps them to confidently offer friendly and knowledgeable brokerage advice to both buyers and sellers – They handle the sale and purchase efficiently and at a competitive price! Recent successful sales means they are currently actively seeking new listings. Please contact them if you are considering buying or selling a yacht this year.
Contact Mike Jennings or Jeff Taylor
Hamble Point Marina
Hamble
Hampshire  SO31 4NB
t: 02380 457 966
m: 07584 572260
e: mike.jennings@boatsales.co.uk
w: www.boatsales.co.uk
---


Topsail Insurance Ltd
Marine and Yacht Insurance
Topsail Insurance policies provide comprehensive and flexible cover and are issued on an agreed value basis, so that in the event of a claim you will be paid out up to the sum insured on the policy.
Contact Rob Stevens
4-6 Octagon Offices
Waterfront, Brighton Marina
Brighton BN2 5WB
t: +44 (0) 1273 573 727
e: enquiries@topsailinsurance.com
w: www.topsailinsurance.com
---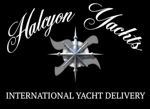 Halcyon Yachts
International Yacht Delivery
Halcyon Yachts is one of the UK's leading yacht delivery companies. Whether you have a sailing yacht or motor boat, a super yacht or a family cruiser, you can always trust Halcyon Yachts to deliver with care and professionalism.
Contact Pete Green
42 Woodland Avenue
Penryn
Cornwall TR10 8PG
t: +44 (0) 7966 537992
e: enquiries@halcyonyachts.com
w: www.halcyonyachts.com
---


ELVSTROM SAILS UK
Sail Manufacture and Repair
Elvstrom Sails are happy to help with all questions concerning sails! Based in the sailing hotspot Hamble, they have the biggest service loft and provide excellent service throughout the year. Over the winter they can store your sails in their loft and get them back into top shape for the next season!
Contact Jeremy White
Unit 2, HYS, Port Hamble,
Southampton
Hampshire SO31 4NN
m: +44 (0)7979 807 913
t: +44 (0)2380 450 430
e: jeremy@elvstromsails.com
w: www.elvstromsails.com
---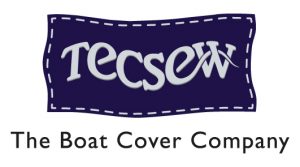 Tecsew Limited
Boat Canopy Manufacturers
We are the Boat Cover Brand that delivers!
Delivers on design, functionality, service life and known throughout the marine industry for great customer service.
Our Vision is to reinforce "Tecsew" as a world-renowned brand that leads our industry and is synonymous with great products, great design and performance in the harshest marine environments whilst protecting both crew and craft alike.
We look to innovate and lead where others will follow and in doing so, make our customers lives easier in knowing that they have chosen a brand they can trust with a 35+ year heritage in the boat cover industry.
We aim to offer a level of customer service rarely seen in the marine industry and to adopt a "can do attitude" to abide by the philosophy that we strive to be the best at what we do, and to instil that value within all who work with us.
Contact Ally Bland
Unit E3, Eagle Building, Daedalus Park
Lee-on-Solent
Hampshire PO13 9FX
t: +44 (0) 2392 556 548
m: +44 (0) 7790 362 406
e: ally@tecsew.com
w: http://tecsew.com